Our Sponsors
We'd never be able to get on the field and spread the rugby mantra  without our generous sponsors . Given how much these wonderful organisations support us – please do your best to support them.
Temporary Fence Hire Services
TFH specialises in the supply of quality temporary hire products including fencing, event equipment, portable toilets and showers, skip bins and more. They are proudly a family business founded over 23 years ago with 38 branches nationally.
The QRRA (Bris) one of a number of sporting groups sponsored by TFH including the Gold Coast & District Rugby Referees' Association, The Queensland Reds, Manly Sea Eagles, Cronulla Sharks and plenty more.
Visit thf.com.au
All Sports Physiotherapy
The Allsports group has been providing excellence in physiotherapy throughout Brisbane since 1992, providing a unique, multidisciplinary approach to injury management and rehabilitation.
Since that time, we have continued to innovate and our growing number of purpose-built physiotherapy and sports medicine clinics throughout Brisbane and the Gold Coast provide expert physiotherapy treatment and easy access to a diverse range of allied health services.
Our clinics were founded on a multidisciplinary approach to the treatment and rehabilitation of injury management and prevention and this continues to be the heart of what we do. Our range of on-site services including podiatry, massage and Pilates, allow our therapists to coordinate rehabilitation programs with highly qualified health care professionals to maximise your recovery.
Our relaxed, friendly clinics are individually owned and operated by the senior staff in each location, ensuring you enjoy the highest standard of care. We will work with you to develop an individualised treatment plan that will treat your injury, coordinate your rehabilitation and include achievable goals and objectives that will help your recovery – whether that be post-surgery, following weekend sporting activities or difficulties performing normal everyday functions. Our expert and caring physiotherapists provide the expertise to minimise the impact of your injury and ensure an optimal return to your recreational and work commitments.
Each Allsports Physiotherapy clinic is actively involved in their local community and regularly give back through involvement in charity and community events. Our therapists also have a long and proud history of supporting athletes at the highest level of professional sport, including the Queensland REDS and Brisbane Roar FC, as well as those at grass roots community and school sporting teams.
Mantle Health
A specialist one-on-one Telehealth Psychology Service, Mantle's primary goal is to support Men to be better partners, fathers, sons, brothers and friends, and to improve Mental Health outcomes.
Mantle was created to give Men what they need, when they need it by removing the barriers to receiving professional and effective Psychological support. Mantle provides one-on-one psychology services primarily for men (and also women whenever necessary) across Australia via Discreet, Easy & Confidential video consultations. We know that the most effective strategy to address what's not so good in your life is to look for ways to start doing things differently. When you are unsure what needs to change and why you feel the way you do, professional mental health support often helps to identify how to better manage what matters. Mantle's services include Clinical Services for treating general mental health related matters, to help you move from feeling not so good to good, as well as Performance Coaching to focus on a specific area you think needs fine tuning, to help you move from to good to great.
Visit mantlehealth.com.au
Glow Health Co
Glow is one of the newest and freshest Chiropractic clinics in central Brisbane, owned and operated by Dr Theunis Nieuwoudt and his fiancé Dr Georgia Lowe. Dr Theunis is the QLD Chair for the Sports Chiropractic Association and a Rugby tragic! Dr Georgia has a passion for treating Children, Pregnancy and Paediatric related conditions as well as athletes having a great sporting background and also on the QLD board for Sports Chiropractic.
The Glow Health Co team treats their patient in a case by case basis and applies appropriate rehabilitation where needed. Be sure to follow Glow as well as Dr T (@drtchiropractor) and Dr Georgia (@drgeorgialowe) on socials for tips and education and book in for a consultation to see how well your body can move and how great you can fell.
Call them, book online or flick them an email – info@glowhealthco.com – to support our sponsors and your health! (Glow Health Co also has a remedial massage therapist available to QRRA members.)
Visit www.glowhealthco.com
Supporters
Social Supporter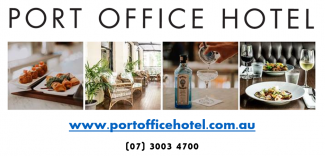 Port Office Hotel
Nick Gregorski and his team at the Port Office Hotel have long been big Rugby supporters and are generously supporting the QRRA as a Social Venue in 2021.  Look out for our social events through the year and if you are looking for a drink or a fantastic meal be sure to book a table in the Restaurant and support those who support us!
Photography Supporter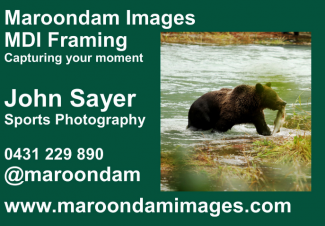 Maroondam Images
John Sayer from Maroondam Images has for many years been a positive support of our Match Official Community and assisted us in capturing many hundreds of images of our members from School boy rugby right through to Premier Competition.   As always, we acknowledge and thank John for his images and support.  If you need photography for an event or any framing needs be sure to reach out to him!